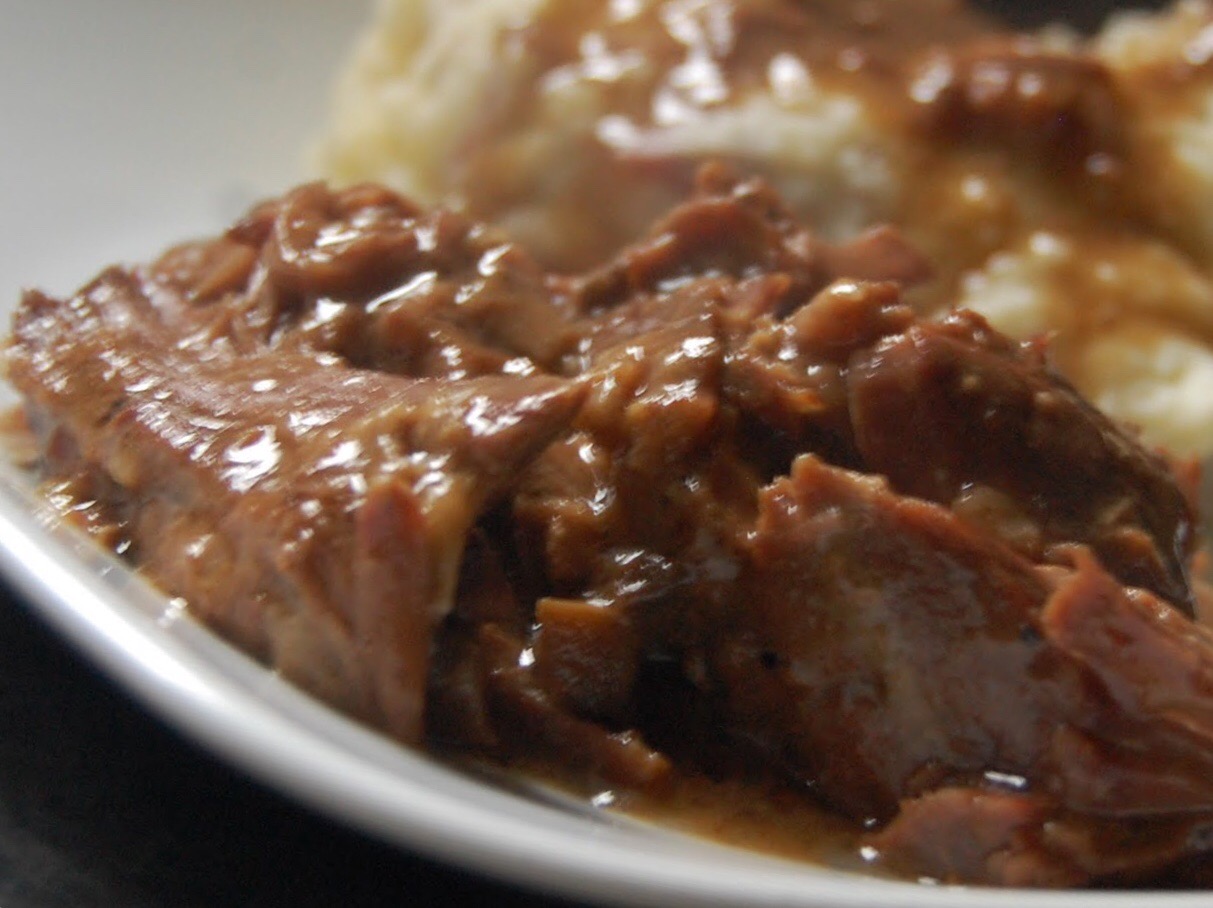 Simple and incredibly easy, this classic pot roast recipe has been around forever and is still one of my favorites and one of my most requested!
You can sear it off and cook it in the oven for 2-3 hours or throw everything in the crockpot and let it cook on its own. I'll always take the easiest route and I love how we "throw" everything in a crockpot!
3-4 lb chuck roast
1-2 cans cream mushroom soup
1 pkg onion soup mix
1 pkg sliced mushrooms (optional)
I like to cut my roasts into large cubes, about 2-3 inch square before I cook it, that way it becomes more like it individual portions. Also, the meat doesn't shred as much and I think it improves the texture.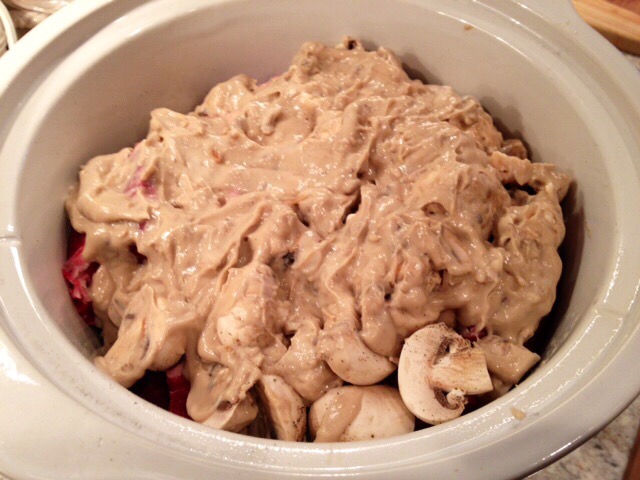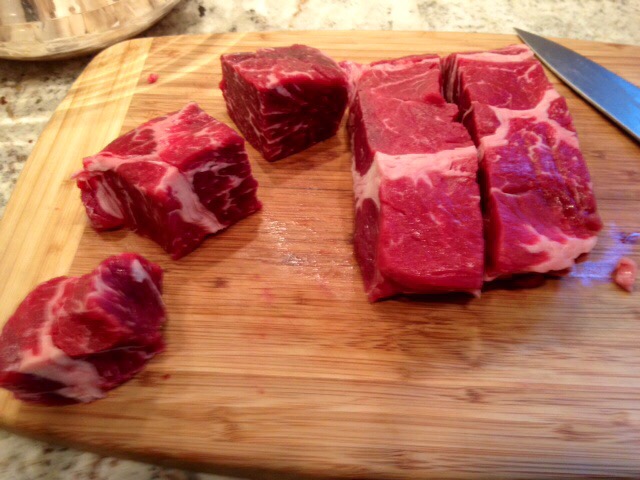 Mix the soup and onion mix together… I sometimes add an additional can for more gravy… Mix in meat and place all in crockpot.
Cook on low for 7-8 hours or high for 4-5. Serve with my creamy mashed potatoes and enjoy!!
Tagged: comfort food, creamy gravy, crockpot pot roast, easiest, easy pot roast, quick meal